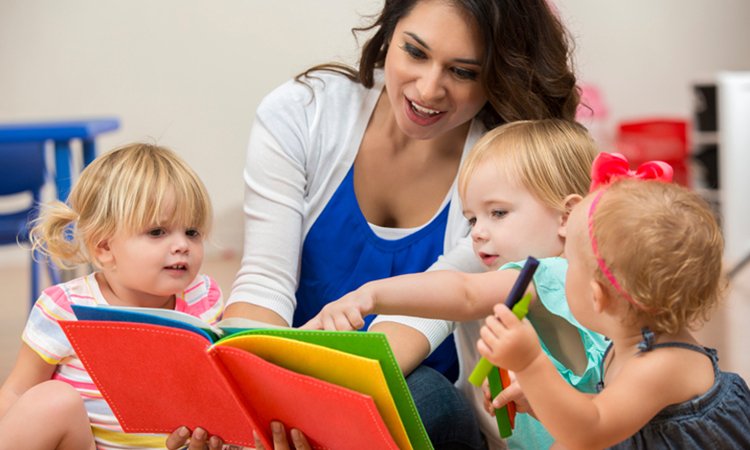 Our Profile

SEN Enrichment Care Centre is a day care centre for children with special needs that provides pre-academic and academic programs, social skills, sensory integration, behavior management, school readiness and functional living skills that collaboratively supported by speech therapy and occupational therapy.

SEN Enrichment Care Centre is founded in 2018 by a passionate special education teacher who is in the field for six years and above. The main purpose of this Centre is to provide special education services for needed population. The centre is also dedicated to work on unique vision and mission as follows.
Our Vision
To nurture and develop students' potential and abilities, guide them on their learning journey and prepare them for life's challenges.
Our Mission
To nurture and develop each student's potential and abilities by providing individualised learning programmes for the diverse population of special needs, along with allowing every student to learn in a caring, supportive and enriching environment.
Thilakavathy
Director and Founder

Thilakavathy is the director and founder of SEN Enrichment Care Centre Sdn. Bhd. SEN Enrichment Care Centre was founded on October 2018 and started operating in January 2019. It is a centre for children with special needs to enhance their optimal learning abilities. She has a strong belief in children with special needs on their capabilities and she wants to empower them by giving them the opportunity to learn.

She started her career as a physiotherapist in a private hospital, and then she found her passion with children with autism who visited the rehabilitation department of the hospital. She has been teaching children with special needs for 6 years under different consultants in Malaysia. She has successfully prepared children into inclusive classroom settings. She also works closely with parents and trains them to handle children with challenging behaviours, speech delay and communication barriers along with other professionals. Furthermore, she obtained Diploma in Learning Disorders Management and Child Psychology and Professional Certification in Advanced Special Education in College of Allied Educators. Currently, she is pursuing her Master's in Education, specializing in Special Education at University of Malaya.

She believes in holistic approach and as such she attended different courses and trainings to include the gained knowledge in her practice with children with special needs. Among the trainings, she has obtained till date are Play Therapy, Rhythmic Movement, Registered Behaviour Technician and Orton-Gillingham Approach.
Meet Our Our Team
Theebha
Position : Special Education Teacher
---
Theebha holds a degree in Bsc (Hons) and majored in Psychology from Cardiff University, United Kingdom. Prior to pursuing her bachelors, she volunteered in an NGO dealing with children with Autism, ADHD as well as physical disabilities. She enjoyed learning from experts about the various psychological ways used to help manage the children. While in UK, she also had an opportunity to research and write a paper on stress and lifestyle, which is an area of her interest. She is very keen in applying her research when dealing with special needs children, who are often prone to various kinds of stress and help them manage their stress better to ensure smooth performance on their daily tasks. She also had the best time conducting role-play activities with children when working at Kidzania Kuala Lumpur as it allowed her to gain a lot of experience in counseling children with social difficulties.
With her deep passion and experience with children, she truly believes that SEN Enrichment Care Centre gives an incredible opportunity to apply her knowledge and experience to help the children to not only strive in their performance in the academic world but also provide care for their overall mental health as a way to help them sustain a smooth lifestyle.
Nisa Athirah
Position: Special Education Teacher
---
Nisa Athirah, is a young and passionate home-school teacher in SEN Enrichment Care Centre who has graduated with Bachelor of Science (Hons) in Psychology from UM-Wales. Her initial interest was in the Human Resource field as she was determined to spread the knowledge of psychology in the corporate field. It took some time for her to discover her interest in dealing with kids, especially children with special needs. Knowledge on the current scenario of special education was obtained when she attended the Evidence-Based Intervention for Children with Autism Special Disorder by the Chester of Social Development and Well-Being in 2017. The thought of venturing into this field was a result of exploring further into the knowledge and experience in a special education. She believes that special kids deserve to be treated equally as they have the potential to lead a normal life with proper guidance and education.
Amirah Hazwani
Position: Special Education Teacher
---
Amirah Hazwani is a Master graduate from Universiti Malaya (Malaysia), who majored in Professional Counselling in 2019. Throughout her master study, she has published few journal articles in the area of special needs children and their families. She also holds a degree in Psychology from the University of Queensland (Australia) back in 2016. Amirah has attended various parenting courses and programs before, such as Triple-P (Australia) while she was doing her degree and master studies. She has prior experience in working with children with special needs, particularly children with Autism Spectrum Disorder, as she had worked with a different special needs centre before. Her passion to teach children with special needs started when she did a volunteering work at a children's hospital. Initially, she was more curious on how the children think, behave and feel. Later, she became more interested to be part of the child's journey in making a change in their life. She has always believed that teaching children with care and compassion will help them to grow better.