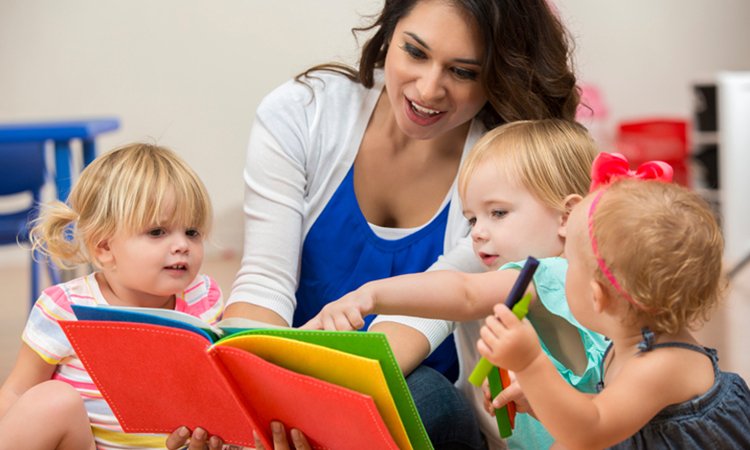 Our Profile

SEN Enrichment Care Centre is a day care centre for children with special needs that provides pre-academic and academic programs, social skills, sensory integration, behavior management, school readiness and functional living skills that collaboratively supported by speech therapy and occupational therapy.

SEN Enrichment Care Centre is founded in 2018 by a passionate special education teacher who is in the field for six years and above. The main purpose of this Centre is to provide special education services for needed population. The centre is also dedicated to work on unique vision and mission as follows.
Our Vision
To nurture and develop students' potential and abilities, guide them on their learning journey and prepare them for life's challenges.
Our Mission
To nurture and develop each student's potential and abilities by providing individualised learning programmes for the diverse population of special needs, along with allowing every student to learn in a caring, supportive and enriching environment.
Thilakavathy
Director and Founder

Thilakavathy is the director and founder of SEN Enrichment Care Centre Sdn. Bhd. SEN Enrichment Care Centre was founded on October 2018 and started operating in January 2019. It is a centre for children with special needs to enhance their optimal learning abilities. She has a strong belief in children with special needs on their capabilities and she wants to empower them by giving them the opportunity to learn.

She started her career as a physiotherapist in a private hospital, and then she found her passion with children with autism who visited the rehabilitation department of the hospital. She has been teaching children with special needs for 6 years under different consultants in Malaysia. She has successfully prepared children into inclusive classroom settings. She also works closely with parents and trains them to handle children with challenging behaviours, speech delay and communication barriers along with other professionals. Furthermore, she obtained Diploma in Learning Disorders Management and Child Psychology and Professional Certification in Advanced Special Education in College of Allied Educators. Currently, she is pursuing her Master's in Education, specializing in Special Education at University of Malaya.

She believes in holistic approach and as such she attended different courses and trainings to include the gained knowledge in her practice with children with special needs. Among the trainings, she has obtained till date are Play Therapy, Rhythmic Movement, Registered Behaviour Technician and Orton-Gillingham Approach.
Meet Our Our Team
Christovery
Home School Teacher
---
Christovery has been a home-school teacher in SEN Enrichment Care Centre since the day it started operating. She majored in Bachelor of Arts (Hons) English Education and graduated from UTAR, Kampar. She has demonstrated great leadership capability through co-curriculum activities back in her university days. As the representative for Penang Diocese Campus Council and Chairperson of Catholic Students' Society (CSS), she has organized and led a few successful events and camps. Furthermore, she was involved in many English camps and campaign by setting up booths and conducting English lessons to primary and secondary school students.

She was also responsible for volunteering work in doing mural at church and school and cooking for more than 100 elderly people in Kampar. She gladly spent her free time in teaching English and guided the children who has difficulties in completing their homework at church. After working in an inclusive classroom setting, she was inspired and determined to pursue Masters of Education (Special Education) at University of Malaya. She strongly believes that every child should be given equal education rights and quality, regardless of their disabilities. She strives to empower and cultivate vocational knowledge to diverse group of students with special needs, to encourage them to live independently with a sense of achievement and contentment.
Amirah
ABA Therapy Teacher
---
Amirah is an ABA therapy teacher at SEN Enrichment Care Centre who is currently pursuing her Professional Certification in Advanced Special Education at the College of Allied Educators. Before venturing into the field of Special Education, she had an enriching career in the financial industry, with a bachelor's degree in Economics from La Trobe University in Melbourne, Australia. However, having felt that she could do more, she decided to find her place in the community where she is able to contribute her time and energy in helping others. After a period of soul-searching, she was offered to be a shadow aide for a delightful young girl at a Montessori in Kuala Lumpur.

From then onwards, she found and developed her new-found passion in special education, with hopes of gaining as much knowledge and insights from formal classes, experts, research and hands-on experiences so that she is able to empower individuals with different abilities to reach their potentials and lead fulfilling lives through quality education. She believes that SEN Enrichment Care Centre is the ideal avenue for her to fulfil her personal endeavour where she can develop her skills as an educator; and be part of a vibrant team that strives to provide the kind of education and environment that encourages its students to be the best version of themselves.
Hazirah
ABA Therapy Teacher
---
Hazirah holds a Bachelor of Education in Primary Remedial Education from IPGM. She has been teaching in primary school since 2013 and currently pursuing her Masters studies specializing in special education at University of Malaya. Being a remedial teacher in primary school, she was fully involved with LINUS 2.0 and Outreach Program and was exposed to special education. With such exposure, she enthusiastically spread the awareness among the teachers and the community. Her unending passion led her in attending courses and seminars relating to special education.
Then, she started working at the SEN Enrichment Centre since the beginning of March 2019. She is currently doing ABA therapy in one to one basis. She believes that every child with special needs should be treated fairly and be given the same chances as the typical children. One of her ambitions is to make the world a better place for the children with special needs. "I hear and I forget, I see and I remember, I do and I understand" is her favourite quote from Confucius and as such she tries her best to make sure all her students are able to do the work and understand it.